Pre-Health Peer Mentors
Our team of knowledgeable and experienced Peer Mentors are upperclass students who are willing to share their experiences and offer academic and non-academic advice about preparing for the health professions. Please see their information below.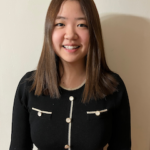 Name: Joy Chung, '24
Major: Psychology, College of Arts & Sciences
Hometown: Centreville, VA
Pre Health Experiences: Research on altruism and empathy at the laboratory on social and affective neuroscience; certified EMT and OneTent Health; and physician shadowing experience.
Fun Fact: "I've been filmed getting my brain scanned in an MRI for a German documentary on psychopathy".
Contact Joy: dc1325@georgetown.edu.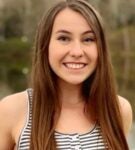 Name: Kate Norris, '23
Major: Global Health, School of Health
Hometown: Seattle, WA
Pre Health Experiences: Research Assistant with Dr. Narayanan on newborn health quality improvement research projects in Ghana and Jordan; independent research project on blood transfusions in pediatric patients being treated for malaria in Tanga, Tanzania; shadowing doctors in Tanga, Tanzania; and Nurses Assistant in a senior care facility.
Fun Fact: "I was a competitive gymnast for 14 years before coming to Georgetown".
Contact Kate: kmn63@georgetown.edu.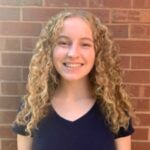 Name: Caroline Crone, '23
Major: Biology of Global Health, College of Arts & Sciences
Hometown: Norfolk, CT
Pre Health Experiences: Research assistant in the Dr. de Assis' Lab at GUMC Lombardi Cancer Center; certified EMT, physician shadowing experience, volunteering at a hospital in Connecticut and with Georgetown's Center for Social Justice.
Fun Fact: "My family has two rescue dogs, Fletcher and Acadia".
Contact Caroline cec321@georgetown.edu