Meet the Staff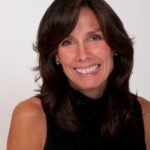 Dean Mary Beth Connell, M.D.
Director of Pre-Health Programs
Associate Dean

Mary Beth Connell, M.D. is the Associate Dean and Director of Pre-Health Advising at Georgetown in the College Dean's Office. As such, she oversees the advising of pre-health students, chairs the Pre-Health Recommendation Committee and directs the Post Baccalaureate Pre-Medical program, a certificate program for students who have completed their undergraduate education in a non-science area and wish to change careers. She graduated from the University of Notre Dame with a B.A. in English in 1984, did a post bac at Bryn Mawr then received her M.D. from Georgetown University School of Medicine in 1989. She completed a residency in Physical Medicine and Rehabilitation and practiced at INOVA Fairfax Hospital. She has served the University since 1993 initially through Georgetown's Medical Alumni Board, then on the Board of Governors, Directors and Regents. Her favorite role is guiding students on their journey to a health professions career.
---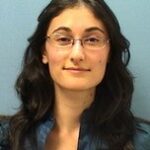 ​Lucy Cherner, M.S. 
Assistant Director of Pre-Health Advising
Coordinator of the Post-Bac Program
Lucy Cherner, M.S. is the Assistant Director of Pre-Health Advising at Georgetown University. She received a Bachelor of Arts in Biochemistry and Molecular Biology from Rutgers University and a Master of Science in Neurobiology from University of North Carolina at Chapel Hill. After working as a biochemistry and cell biology researcher for over ten years at Rutgers Robert Wood Johnson Medical School, UNC-CH and the National Institutes of Health, Lucy interned at the Office of Intramural Training and Education (OITE) at the NIH where she fell in love with mentoring and guiding science students toward their desired careers. Since joining Georgetown in 2015 Lucy focused on pre-health careers advising and found it to be truly her life's calling.